Why learn to code?
See what Bill Gates, Steve Jobs and other leaders are saying about the importance of learning to code for children.
First company in Australia to offer a complete course in Scratch
About Scratch
With Scratch, you can program your own interactive stories, games, and animations — and share your creations with others in the online community.
Scratch helps young people learn to think creatively, reason systematically, and work collaboratively — essential skills for life in the 21st century.
Who Uses Scratch?
Scratch is designed especially for ages 8 to 16, but is used by people of all ages. Millions of people are creating Scratch projects in a wide variety of settings, including homes, schools, museums, libraries, and community centers.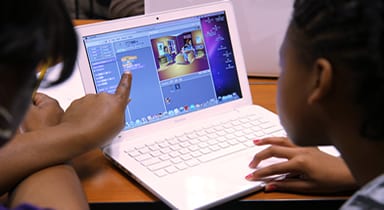 Learn to Code, Code to Learn
The ability to code computer programs is an important part of literacy in today's society. When people learn to code in Scratch, they learn important strategies for solving problems, designing projects, and communicating ideas.
Scratch in Schools
Students are learning with Scratch at all levels (from elementary school to college) and across disciplines (such as math, computer science, language arts, social studies). Educators share stories, exchange resources, ask questions, and find people on the ScratchEd website.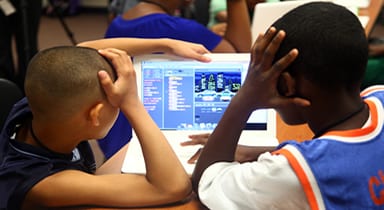 Fill the form below to receive a  free sample of our resources.